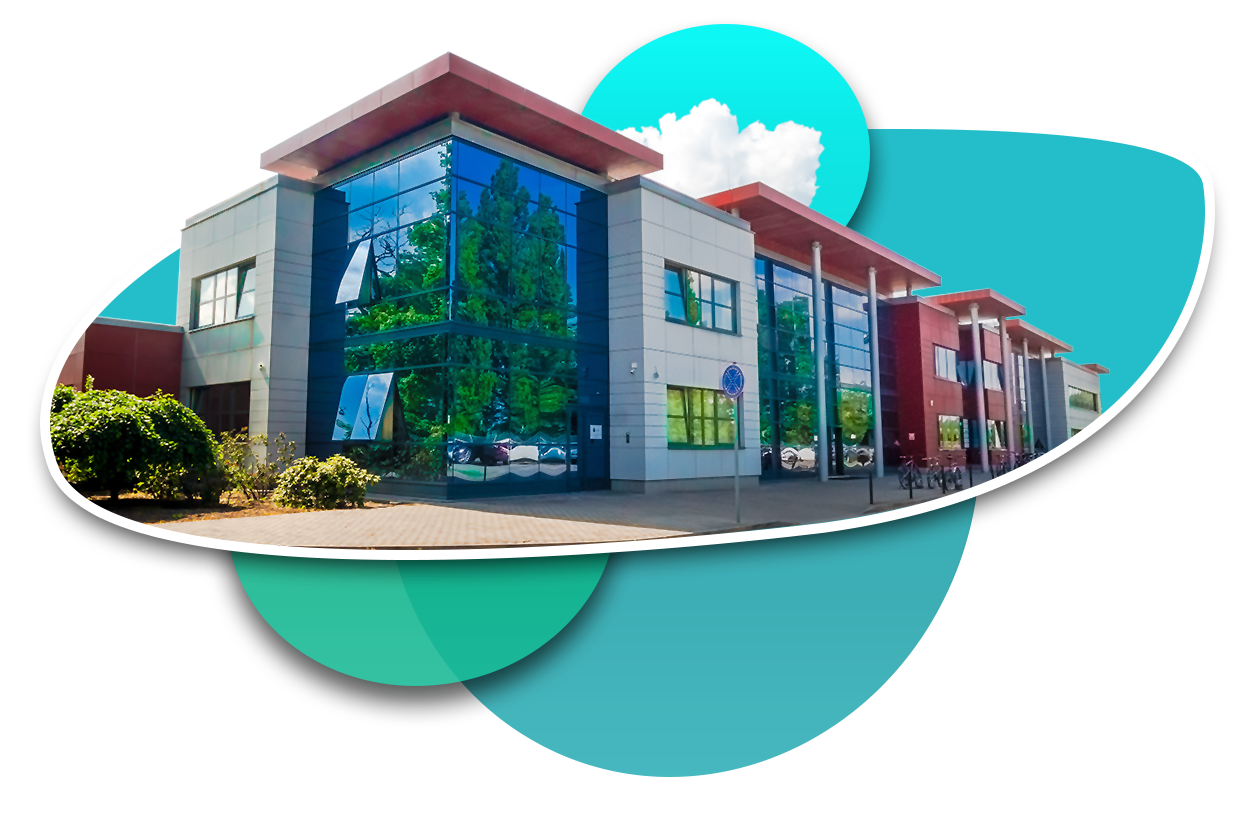 PRINTS FROM THE

HEART OF LOWER SILESIA
We are a part of the TelForceOne S.A. Capital Group – one of the largest producers and distributors of consumer electronics in Poland and the CEE region. The company's portfolio includes cutting-edge mobile solutions, printing and large area lighting. Our head office is located in the picturesque city of Wrocław.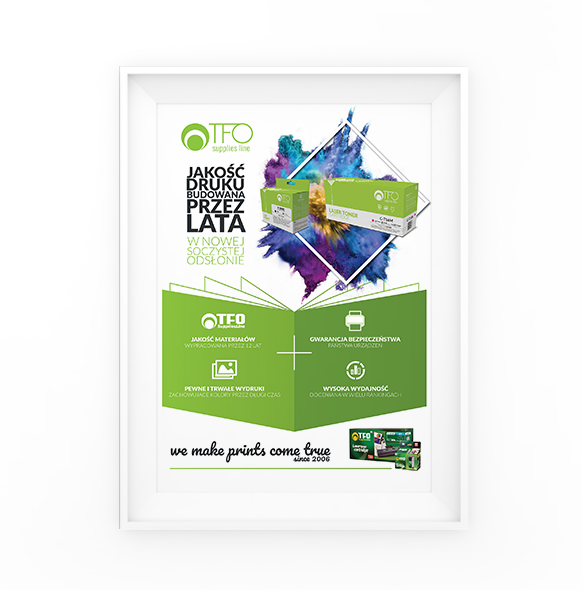 SOME HISTORY
The history of the TFO Supplies Line brand started in 2006. In a bid to make printing more affordable, our group of experts has launched alternative printer cartridges, which were available on the European market. In 2008, we were able to open our own regenerated toner production line. This project, which spanned multiple years, allowed us to gather new experience and enabled us to take advantage of our new-found know-how concerning modern business areas. Our current product range includes several product categories – inks, toners, photo paper and more. All TFO Supplies Line products are characterised by the highest quality and efficiency.
0
years
we make alternative printing materials for you
>
0
mln
TFO Supplies Line products delivered to Customers
>
0
markets, where we ship our products
AWARDS
The products of the TFO Supplines Line brand have recently won numerous awards of the PC World magazine. In 4 years we have received awards in the following categories:

2019 – Best Value for Money for TFO H-44AC Toner

2018 – the best performance for TFO H-652BR / CR ink

2018 – Best Value for Money for the TFO-C550 / 551 ink

2017 – Best Value for Money for TFO H-26APF Toner

2017 – PC World recommends for TFO H-650BR / CR ink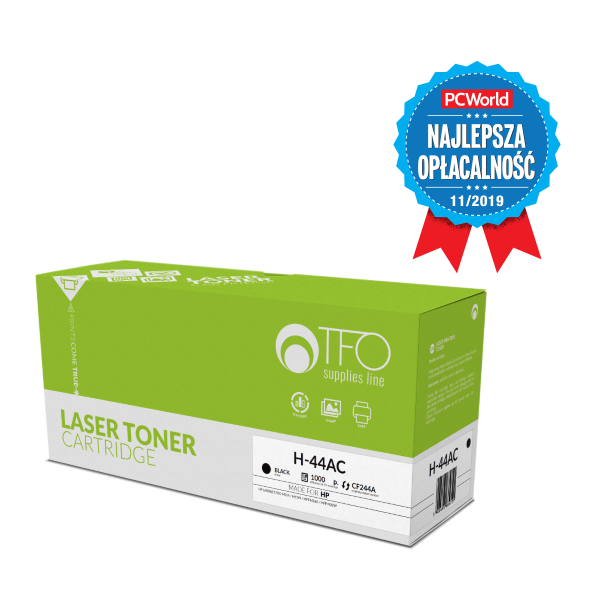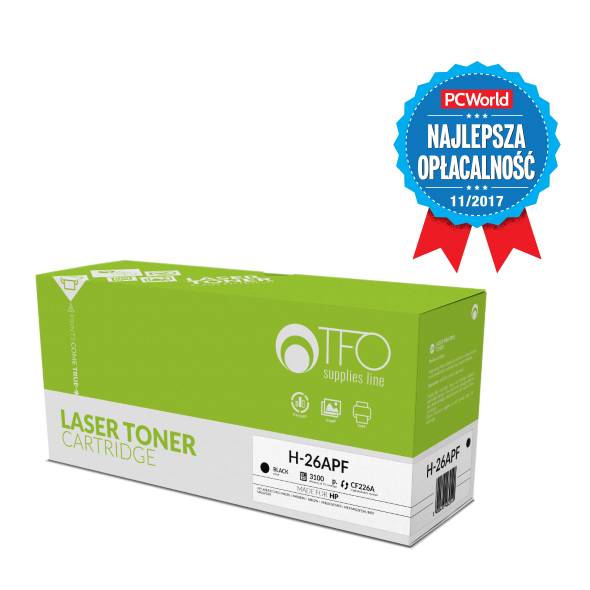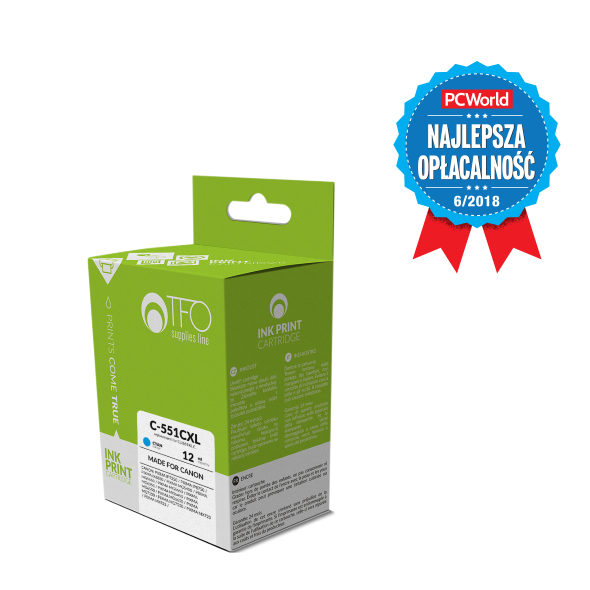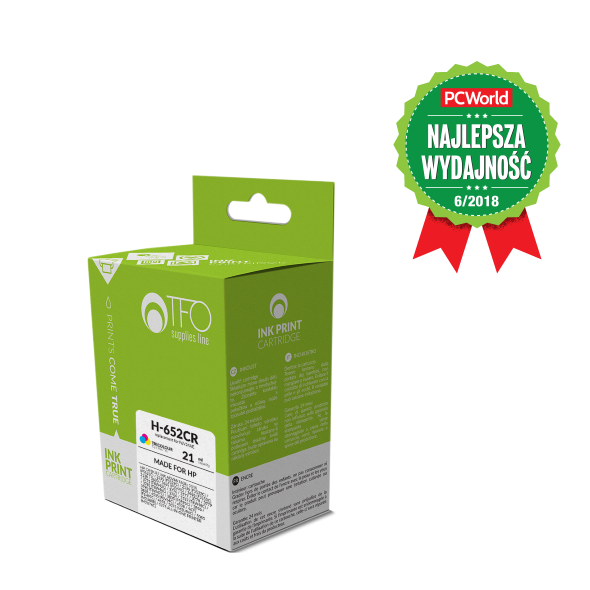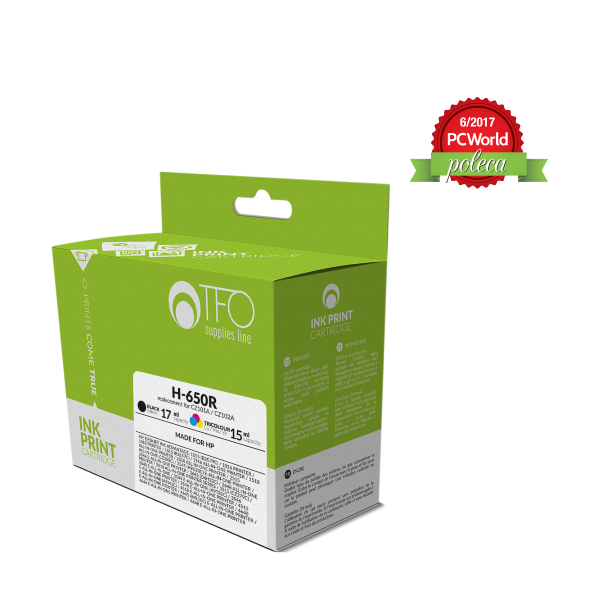 7000 m² OF SPACE
TelForceOne warehouse offers 7 000 m² of high storage area. It is also where we handle all the logistics processes – from receiving goods from production, through packaging, to shipping the goods to distributors.
AŻ 7000 m² POWIERZCHNI
Magazyn TelForceOne to aż 7 000 m² powierzchni z wysokim składem. Odbywa się tam cały proces logistyczny – od przyjęcia towaru z produkcji, przez pakowanie, po wysyłkę towaru do dystrybutorów.
AVAILABLE IN 32 COUNTRIES
We are doing our best to expand the availability of the TFO Supplies Line products. We currently supply them to 32 countries around the world, including incl. Austria, Belgium, Bosnia and Herzegovina, Bulgaria, Croatia, Cyprus, Czech Republic, Denmark, Estonia, Finland, France, Greece, Spain, Netherlands, Ireland, Israel, Lithuania, Luxembourg, Latvia, Germany, Norway, Poland, Portugal, Romania, San Marino, Slovakia, Slovenia, Switzerland, Sweden, Hungary, Great Britain and Italy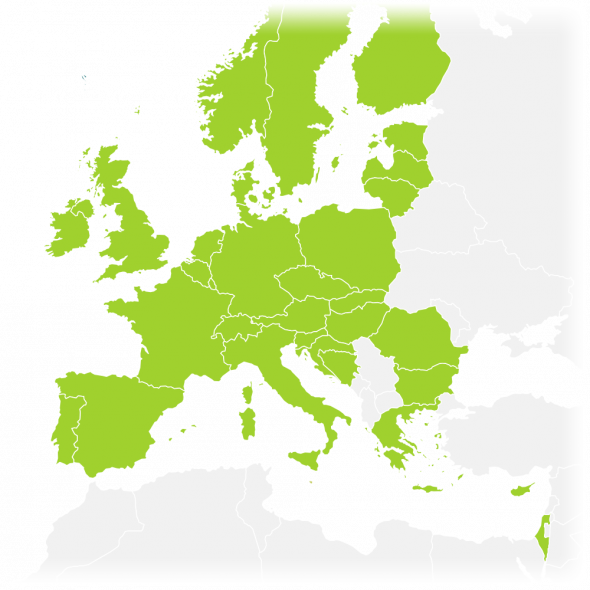 PEOPLE ARE OUR STRENGTH
Our Capital Group employs numerous highly skilled experts, who have been constantly gaining experience, working with global business partners, operating in over 50 markets around the world for dozens of years.   Thanks to our clients and customers, they are able to gain international experience by getting to know the specifics of numerous markets, acquiring skills and competencies which allow them to build comprehensive solutions for companies, based on market practice and trust. TelForceOne S.A. is a reliable advisor in business development strategy, with proven effectiveness appreciated by thousands of business partners around the world.